An Investigation of Cultural Expectations and Standards as Contributors to Domestic Violence Perpetuated Against Men: A Case Study of Limpopo Province
Sabelinah M Tshoane

Department of Safety & Security Management, Faculty of Humanities, Tshwane University of Technology, Pretoria, South Africa

Adewale A Olutola

Department of Safety & Security Management, Faculty of Humanities, Tshwane University of Technology, Pretoria, South Africa

Paul O Bello

Department of Safety & Security Management, Faculty of Humanities, Tshwane University of Technology, Pretoria, South Africa

Jacob T Mofokeng

Department of Safety & Security Management, Faculty of Humanities, Tshwane University of Technology, Pretoria, South Africa
Keywords:
Intimate Partner Violence; Cultural Norms; Societal Standards
Abstract
Intimate partner violence (IPV) is a complex social problem, a major global concern, and an obstacle to social and economic progress in the developing regions of the world (South Africa not exempted). Generally, Intimate Partner Violence occurs in the private sphere of the family and poses serious risks to human beings and the broader society. This article was prompted by the paucity of data to address the growing problem of IPV against men in Limpopo province of South Africa, particularly the narrow focus on cultural norms and standard towards men. It also examines the impact of cultural values on IPV against men. Furthermore, the article evaluates what changes may be implemented within cultural norms and standards to include male as victims of domestic violence. To get a thorough understanding of the impacts and implications of cultural norms and standards imposed on men, this article employed a qualitative research method to garner men's perceptions of IPV, which enables an in-depth understanding of how cultural norms and standards perpetuate IPV against men. Face-to-face interviews were conducted with ten members of the House of Traditional Leaders. Findings indicate that instances of Intimate Partner Violence against men in Limpopo province are primarily influenced by the norms, values, language, and other cultural factors that are like the dust in the air that surrounds everyone. In addition, the article argues that IPV against males can be reduced by societal education and greater research that can influence culturally effective strategies to combat IPV against men.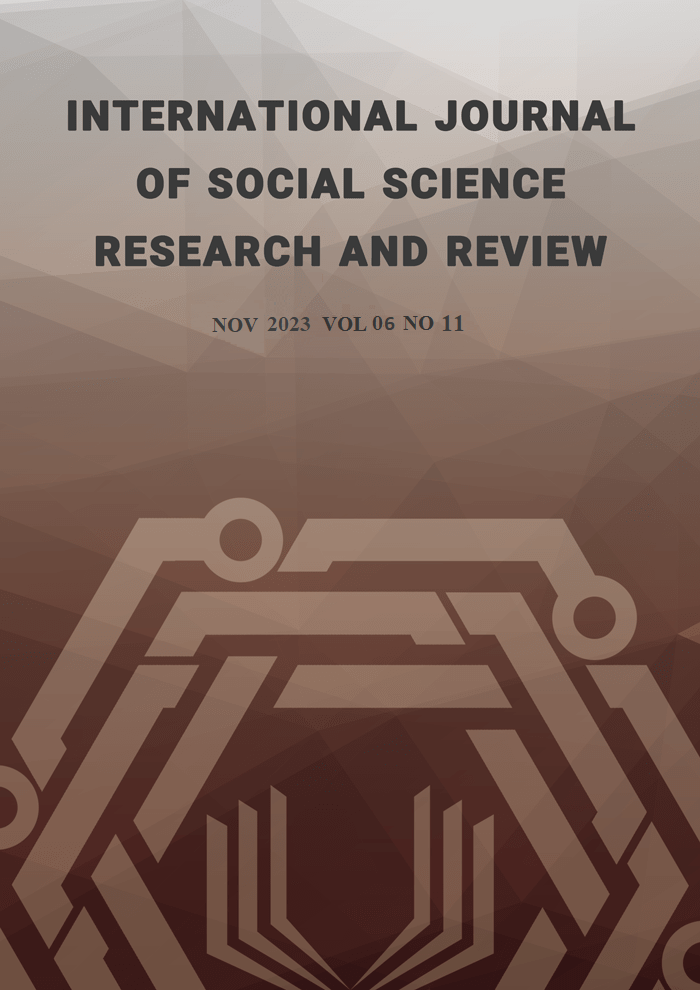 How to Cite
Tshoane, S., Olutola, A., Bello, P., & Mofokeng, J. (2023). An Investigation of Cultural Expectations and Standards as Contributors to Domestic Violence Perpetuated Against Men: A Case Study of Limpopo Province. International Journal of Social Science Research and Review, 6(11), 317-323. https://doi.org/10.47814/ijssrr.v6i11.1587
Copyright (c) 2023 Sabelinah M Tshoane, Adewale A Olutola, Paul O Bello, Jacob T Mofokeng
This work is licensed under a Creative Commons Attribution-NonCommercial-NoDerivatives 4.0 International License.
Copyright for this article is retained by the author(s), with first publication rights granted to the journal. This is an open-access article distributed under the terms and conditions of the Creative Commons Attribution license (https://creativecommons.org/licenses/by-nc-nd/4.0/).