The Position of the Report on the Accountability of Regional Heads to the Regional People's Representative Council According to Law of the Republic of Indonesia Number 23 of 2014 Concerning Regional Government
Septiana Septiana

University of Muhammadiyah Palembang, Indonesia

Khalisah Hayatuddin

University of Muhammadiyah Palembang, Indonesia

M. Hum

Universitas Muhammadiyah of Palembang, Indonesia
Keywords:
Law, DPRD, Report, Government
Abstract
Regional heads carry out the implementation of regional government. Regional people's Representative Counsil (DPRD) and Regional Heads have an equal position. In contrast, on the other hand, the DPRD is also a regional legislative institutions; this has been limitedly regulated in the Law of Republic Indonesia number 23 of 2014 concerning Regional Government. Regional head submits a statement of accountability report (LKPJ) to the DPRD at the end of each fiscal year and the end of term of office.  The problem is how the report of Accountability Information (LKPJ) of Regional heads to the DPRD in the implementation of regional government according to Republic Indonesia Law Number 23 of 2014 concerning Regional government. normative research method is used in this paper. the result of this study is that the Regional Head conveys the LKPJ of the head of DPRD in the implementation of local government, both decentralization government affairs, and assistance duties at the end of ech fiscal year and at the end of the regional head term of office, there are no juridical consequences for the rejection or non acceptance of the Regional Head LKPF to DPRD.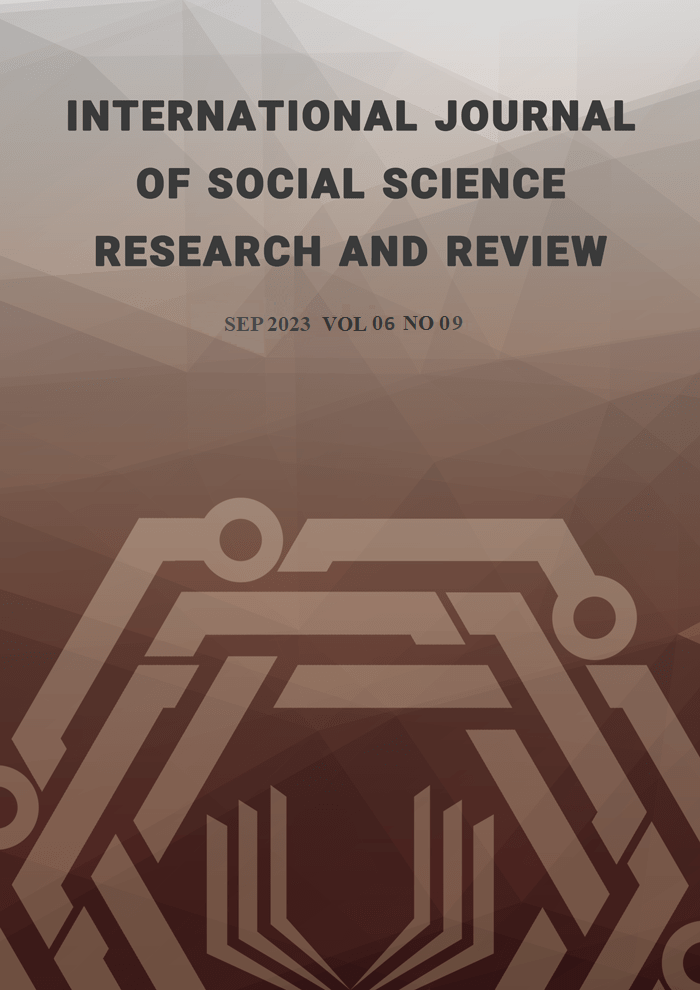 How to Cite
Septiana, S., Hayatuddin, K., & Hum, M. (2023). The Position of the Report on the Accountability of Regional Heads to the Regional People's Representative Council According to Law of the Republic of Indonesia Number 23 of 2014 Concerning Regional Government. International Journal of Social Science Research and Review, 6(9), 36-41. https://doi.org/10.47814/ijssrr.v6i9.1445
Copyright (c) 2023 Septiana Septiana, Khalisah Hayatuddin, M. Hum
This work is licensed under a Creative Commons Attribution-NonCommercial-NoDerivatives 4.0 International License.
Copyright for this article is retained by the author(s), with first publication rights granted to the journal. This is an open-access article distributed under the terms and conditions of the Creative Commons Attribution license (https://creativecommons.org/licenses/by-nc-nd/4.0/).