Marketing Strategy Based on CRM (Customer Relationship Management) at PT. Berjaya Pangan Makmur in Tangerang City
Rodhiah Rodhiah

Economic and Business Faculty, Universitas Tarumanagara, Jakarta

Toto Mujio Mukmin

Art and Design Faculty, Universitas Tarumanagara, Jakarta

Wasino Wasino

Information Technology Faculty, Universitas Tarumanagara, Jakarta

Septihani Michella Wijaya

Economic and Business Faculty, Universitas TarumanagaraTarumanagara, Jakarta

Patrice Febiyani Metty

Economic and Business Faculty, Universitas TarumanagaraTarumanagara, Jakarta

Carlene Lim

Information Technology Faculty, Universitas Tarumanagara, Jakarta

Rahma Della Safitri

Information Technology Faculty, Universitas Tarumanagara, Jakarta
Keywords:
Strategy, Marketing, CRM, Information Technology
Abstract
This study aims to produce a marketing model design based on CRM (Customer Relationship Management), in establishing long-term relationships with retailers and in increasing customer loyalty. The case study was conducted at PT Jaya Pangan Makmur which is engaged in the coffee business with the Harum Sweet brand. The implementation method with literature study, secondary and primary data was carried out to produce a model. The results of the activity show the marketing strategy design model based on CRM (Customer Relationship Management), in establishing long-term relationships with retailers, in introducing the existence of sweet fragrant coffee to the community. It is necessary to use information and communication technology to develop the functions of CRM which include strategic, operational and analytical functions. Customer-centered strategy that aims to win and retain customers, plays a strategic role in attracting and retaining its customers. Operations focuses on automating customer-facing processes such as sales, marketing, and customer service. Analytical CRM transforms customer-related data into customer-based data that is decrypted in the customer database program. It is important for companies to have customer data based, in order to maintain continuity of customers and ultimately reduce costs. The implementation of the Customer Relationship Management (CRM) program will help companies strengthen relationships with customers which can reduce costs and increase productivity and profitability in the business.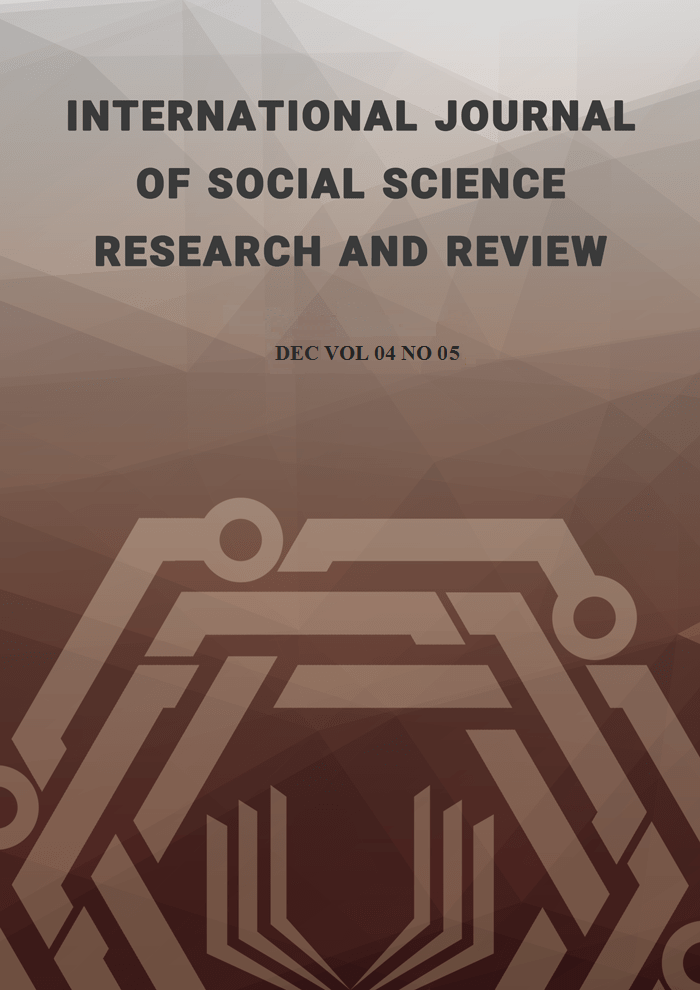 How to Cite
Rodhiah, R., Mujio Mukmin, T., Wasino, W., Michella Wijaya, S., Febiyani Metty, P., Lim, C., & Della Safitri, R. (2021). Marketing Strategy Based on CRM (Customer Relationship Management) at PT. Berjaya Pangan Makmur in Tangerang City. International Journal of Social Science Research and Review, 4(5), 26-35. https://doi.org/10.47814/ijssrr.v4i5.141
Copyright (c) 2021 Toto Mujio Mukmin, Rodhiah Rodhiah, Wasino Wasino, Septihani Michella Wijaya, Patrice Febiyani Metty, Carlene Lim, Rahma Della Safitri
This work is licensed under a Creative Commons Attribution-NonCommercial-NoDerivatives 4.0 International License.
Copyright for this article is retained by the author(s), with first publication rights granted to the journal. This is an open-access article distributed under the terms and conditions of the Creative Commons Attribution license (https://creativecommons.org/licenses/by-nc-nd/4.0/).