Main Directions of Activities of Local Executive Authorities in New Uzbekistan
Akida Abdujabbarovna Dadasheva

Doctor of Law, Professor of the Department of public international law, Tashkent State Transport University, Uzbekistan
Keywords:
Local Authorities; Enforcement; State and Community Management; Institution of Governance; Systemic Reform
Abstract
The article analyzes the main directions of the activities of local executive authorities in Uzbekistan. The activities of representative bodies of local state power are covered in legal terms. The system of control is provided by non-governmental non-profit organizations, self-management bodies of citizens and mass media, as provided by the legislation. As a result, the sole purpose of the local government's activities, i.e. solving socio-economic, socio-cultural issues related to the development of regions, and ensuring the balance of interests, was justified.
References
Abdujabbarovna, D. A. (2023). Important Aspects of Public Control in the Activities of Local Executive Bodies in the New Republic of Uzbekistan. International Journal of Law and Society (IJLS), 2(2), 23-39.
Abdujabbarovna, D. A. (2023). REPUBLIC OF UZBEKISTAN CONSTITUTIONAL REFORMS ARE THE NEED OF TIME. American Journal of Pedagogical and Educational Research, 11, 104-106.
Ermacora F. Non gowernmental organizations as promotes ofhuman rights. London. (1988). -P. 175.
Jurakulov, N. S. O. G. L., Qurbonov, U. M. O. G. L., & Dadasheva, A. A. (2022). YOSHLARNING HUQUQIY MADANIYATINI RIVOJLANTIRISHNING MUAMMOLARI. Academic research in educational sciences, 3(TSTU Conference 2), 312-315.
Matkarimova, J. (2021). EXPRESSION OF A STRONG CIVIL SOCIETY" THIRD SECTOR". Annali d'Italia, (18-2), 50-51.
Matkarimova, J., & Yunusova, N. (2022). Non-Government Non-Profit Sector Is An Important Power For The Global Economy. Journal of Pharmaceutical Negative Results, 1842-1845.
Robinson J. Human Rights and Findamental inthe Charter of the United Nations. New York. (1946). P. 17.
Shomansur о'g'li, S. S., Abdumannapovna, M. D., & Jо'rayevna, N. N. (2023). TARAQQIYOTNI TA'MINLASHDA TA'LIMNING O'RNI. PEDAGOG, 1(5), 619-622.
The Role of Non-Governmental Organizations. Put Our World to Rights. A Report by Non-Governmental Advisory Group. The Commonwealth Human Rights Initiative. London. (1991). P.118.
Universal Declaration on Democracy // Results. 98 th Conference and related meetings of the Inter-Parliamentary Union (Cairo, 7-16 September 1997). Annex VII. http://www.ipu.org.
Бирлашган Миллатлар Ташкилотнинг Низоми ва Халқаро Суд Статути. -Т., (2002). -Б. 36.
Дадашева, А. (2019). Ўзбекистонда маҳаллий ижро ҳокимияти органларининг давлат ва жамият бошқарув тизимидаги ўрни. Ҳуқуқий тадқиқотлар журнали.
Дадашева, А. А. (2022). ПРАВО СВОБОДНО ПОЛУЧАТЬ И РАСПРОСТРАНЯТЬ ИНФОРМАЦИЮ–ВАЖНЫЙ ФАКТОР НЕПОСРЕДСТВЕННОГО ОБЩЕСТВЕННОГО КОНТРОЛЯ НАД ДЕЯТЕЛЬНОСТЬЮ ОРГАНОВ ГОСУДАРСТВЕННОЙ ВЛАСТИ И УПРАВЛЕНИЯ. Academic research in educational sciences, 3(TSTU Conference 2), 14-19.
Дадашева, А. А. (2023). ЎЗБЕКИСТОН РЕСПУБЛИКАСИ-КОНСТИТУЦИЯВИЙ ИСЛОҲОТЛАР ДАВР ТАЛАБИ. Uzbek Scholar Journal, 15, 10-12.
Инагамова, М. М. (2010). Халқаро ва миллий қонунчиликда аёллар ҳуқуқлари. Т.: Академия, 37-38.
Инагамова, М. М. (2022). КОНСТИТУЦИЯВИЙ ИСЛОҲОТЛАРДА ИНСОН–ЖАМИЯТ–ДАВЛАТ МАСАЛАЛАРИНИНГ РИВОЖЛАНИШ БОСҚИЧЛАРИ. Academic research in educational sciences, 3(TSTU Conference 2), 59-64.
Махмудов А. «Ўзбекистон Республикасида маҳаллий вакиллик органларининг назорат фаолиятини такомиллаштириш» ю.ф.н (PhD) Автореферат. (2019).
Назарова, Н. Ж., & Абдурахманова, С. А. (2022). ЭФФЕКТИВНОЕ ИСПОЛЬЗОВАНИЕ ОБРАЗОВАТЕЛЬНЫХ ВОЗМОЖНОСТЕЙ В ОБЕСПЕЧЕНИИ КОНКУРЕНТОСПОСОБНОСТИ МОЛОДЕЖИ. Экономика и социум, (12-2 (103)), 475-481.
Олламов Я.Й.Ўзбекистон Республикасида маҳаллий ҳокимият тизими (назарий-ҳуқуқий муаммолар). Юрид.фан .номз...дис. автореферати. Т.: (2001). - Б. 15.
Ўзбекистон Республикаси Президентининг Қарори "Давлат органлари ҳузуридаги жамоатчилик кенгашлари фаолиятини ташкил этиш чора-тадбирлари тўғрисида"ги ПҚ-3837 қарори. (2019) йил 4 июнь.
Хамедов И.А.Организационно-правовые проблемы совершенствования системы государственного управления: диссертация…доктора юрид.наук. -Т., (2004). – С. 123.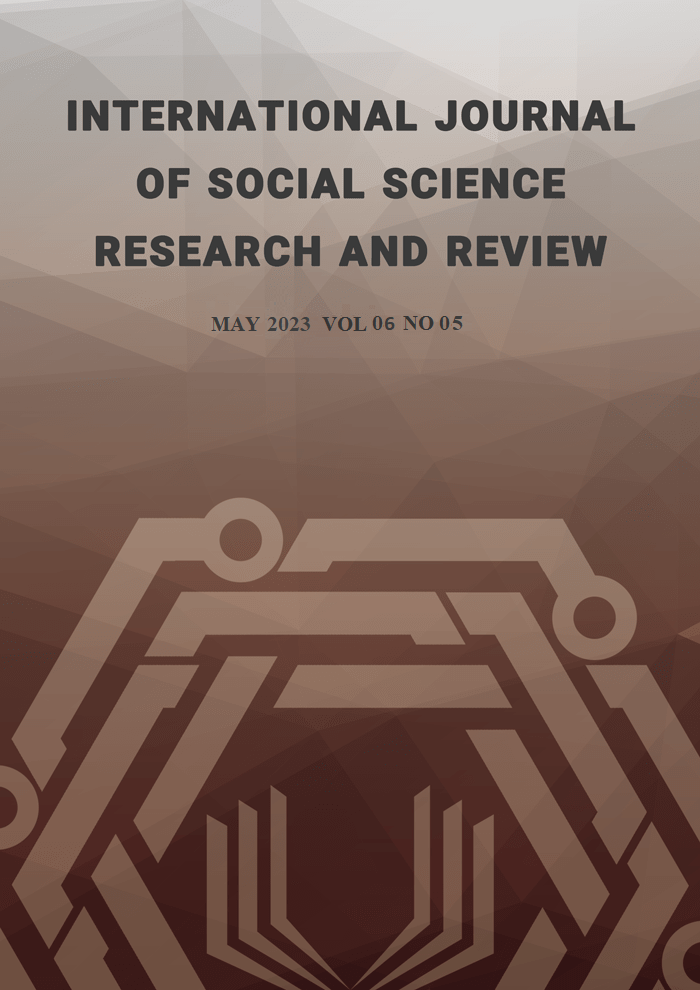 How to Cite
Dadasheva, A. A. (2023). Main Directions of Activities of Local Executive Authorities in New Uzbekistan. International Journal of Social Science Research and Review, 6(5), 377-383. https://doi.org/10.47814/ijssrr.v6i5.1290
This work is licensed under a Creative Commons Attribution-NonCommercial-NoDerivatives 4.0 International License.
Copyright for this article is retained by the author(s), with first publication rights granted to the journal. This is an open-access article distributed under the terms and conditions of the Creative Commons Attribution license (https://creativecommons.org/licenses/by-nc-nd/4.0/).