Acceleration of Defense Technology Mastery: R-Han 122 B Rocket for the Establishment of National Defense Industry Independence in Supporting the Fulfillment of Defense and Security Equipment
Chabib Shofhani

postgraduate student

I. Nengah Putra Apriyanto

Defense Industry Study Program, Faculty of Defense Technology Republic of Indonesia Defense University, Indonesia

I. B. Putera Jandhana

Defense Industry Study Program, Faculty of Defense Technology Republic of Indonesia Defense University, Indonesia
Keywords:
Mastery Acceleration, Technology Mastery, R-Han 122 B Rocket, Defense Industry Independence
Abstract
The dynamics of the strategic environment always influence the procurement of the Main Weapon System Tool. These dynamics are felt when the need for weapons and combat technology is still very dependent on other countries, causing vulnerabilities in modernizing weapons. One of the efforts to develop rocket technology independently, although not yet fully, especially regarding some imported rocket raw materials, the Indonesian Defense Industry conducted a research program on the development of the R-Han 122 B Rocket which was worked on by the National Rocket Consortium with the Research and Development Agency of the Ministry of Defense. From several trials and dynamic tests that have been carried out, it is necessary to accelerate mastery of technology in order to perfect the resulting product. For this reason, it is necessary to prepare investments to complete the production line facilities and infrastructure, cooperation between industry and users, government policies and the government's alignment with investment in order to increase local content in meeting the needs of domestic and foreign consumers.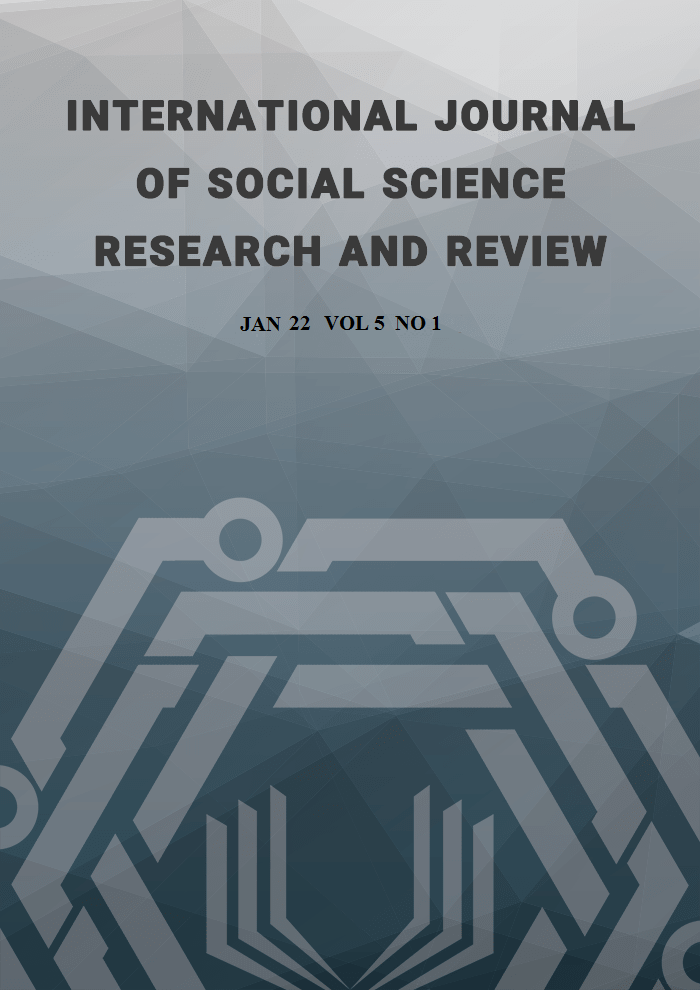 How to Cite
Shofhani, C., Putra Apriyanto, I. N., & Putera Jandhana, I. B. (2022). Acceleration of Defense Technology Mastery: R-Han 122 B Rocket for the Establishment of National Defense Industry Independence in Supporting the Fulfillment of Defense and Security Equipment. International Journal of Social Science Research and Review, 5(1), 16-23. https://doi.org/10.47814/ijssrr.v5i1.129
Copyright (c) 2022 Chabib - Shofhani, I. Nengah Putra Apriyanto, I. B. Putera Jandhana
This work is licensed under a Creative Commons Attribution-NonCommercial-NoDerivatives 4.0 International License.
Copyright for this article is retained by the author(s), with first publication rights granted to the journal. This is an open-access article distributed under the terms and conditions of the Creative Commons Attribution license (https://creativecommons.org/licenses/by-nc-nd/4.0/).