Axiological Values in L. Borodin's Story "the Visit"
Keywords:
Value; Prose; Theme; Religion; Truth; Harmony; Peace; Personality; Humanism
Abstract
Leonid Borodin is a well–known writer in the West. He is a laureate of the French Freedom Prize, the Italian Grisante Cavour. His books have been translated into many languages of the world, including English, German, French. Borodin began writing in the late 1960s, but remained unknown in Russia for a long time. The first publication took place in the Motherland 25 years after the creation of the text. The article analyzes the story of L. Borodin "The Visit", in the aspect of understanding the eternal spiritual and aesthetic "models of God–seeking", actualizing in the artistic consciousness of mankind through a new reading, a look at the concept–forming complex of problems "God–Being–Man".
References
Ageev A. (1991) Synopsis of the crisis // Literary review. No. 3.
Borodin L. (1989) Visit // Youth. No. 11.
Klimenko E. Prose L. (1991) Borodin // Literary review. No. 6.
Sartre J.P. (1998) Existentialism is humanism // Twilight of the Gods. Moscow: Politizdat.
Teichman D., Evans K. (1998) Philosophy. Beginner's Guide. M.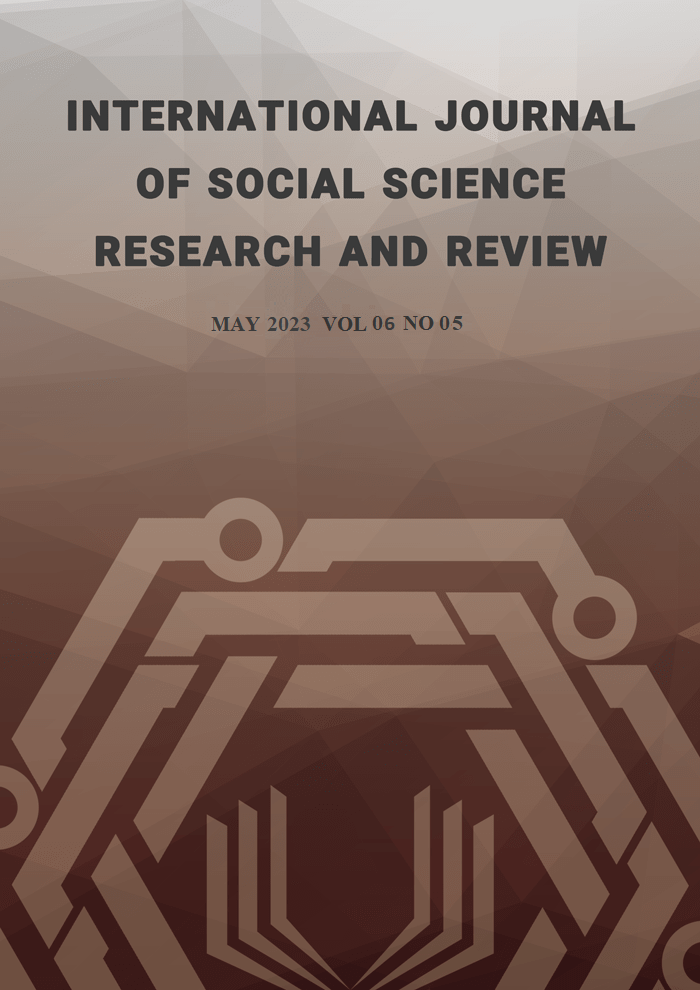 How to Cite
I.V, R. (2023). Axiological Values in L. Borodin's Story "the Visit". International Journal of Social Science Research and Review, 6(5), 354-358. https://doi.org/10.47814/ijssrr.v6i5.1276
This work is licensed under a Creative Commons Attribution-NonCommercial-NoDerivatives 4.0 International License.
Copyright for this article is retained by the author(s), with first publication rights granted to the journal. This is an open-access article distributed under the terms and conditions of the Creative Commons Attribution license (https://creativecommons.org/licenses/by-nc-nd/4.0/).