The Urgency Expansion of Authority Religious Court Regarding Bankruptcy Cases and Suspension of Sharia Economic Debt Payment Obligations
Suud Fuadi

Sharia Faculty, State Islamic University Maulana Malik Ibrahim Malang, Indonesia

Thohir Luth

Faculty of Law, Brawijaya University Malang, Indonesia

Sihabudin Sihabudin

Faculty of Law, Brawijaya University Malang, Indonesia

Siti Hamidah

Faculty of Law, Brawijaya University Malang, Indonesia
Keywords:
Bankrupty; Religious; Sharia
Abstract
Indonesia is a country with Pancasila ideology and 1945 Constitution Republic of Indonesia is highest law. The goal national development based on Pancailsa and 1945 Constitution Republic of Indonesia is creation a just and prosperous society, based on economic democracy, by developing an economic system that is based on a fair market mechanism. In order to realize this goal, the implementation of national economic development is directed at an economy that is in favor of the people's economy, equitable, independent, reliable, just and able to compete in economic arena. One of forms potential courts and manifestation community's contribution to national economy is development of an economic system based on Islamic values (sharia) by elevating its principles into national legal system. Sharia principles are based on values of justice, benefit, balance and universality.
References
[1] E. Widjajati, "Penyelesaian sengketa Kepailitan Menurut Hukum Perbankan Syariah," AHKAM : Jurnal Ilmu Syariah, vol. 15, no. 1, 2019, doi: 10.15408/ajis.v15i1.2855.
[2] T. Michael and Princes Elsa Nafatilopa, "Legalitas Alat Bukti Elektronik Dalam Pembuktian Tindak Pidana Umum Pasca Putusan Mahkamah Konstitusi Nomor 20/PUU-XIV/2016," Jurnal Sosial Humaniora Sigli, vol. Vol 5, no. No 2, 2022, Accessed: Jan. 25, 2023. [Online]. Available: https://journal.unigha.ac.id/index.php/JSH/article/view/1018.
[3] G. Raka, "Dualisme Kewenangan Peradilan dalam Sengketa Perbankan Syariah Pasca Keputusan Mahkamah Konstitusi Nomor 93/Puu-X/2012," Cepalo, vol. 2, no. 1, 2019, doi: 10.25041/cepalo.v2no1.1762.
[4] A. Muslima, H. K. Sylvia, and U. Hasanah, "PENGEMBANGAN KUALITAS DAN MANAJEMEN SUMBER DAYA MANUSIA PADA BANK SYARIAH," El-Arbah: Jurnal Ekonomi, Bisnis Dan Perbankan Syariah, vol. 3, no. 01, 2019, doi: 10.34005/elarbah.v3i01.829.
[5] Rifki Putra Kapindo, "Urgensi Nasionalisasi Lembaga Penyelesaian Sengketa Ekonomi Syariah," Az Zarqa', Vol. 7, No. 1, Juni 2015.
[6] F. Wahyudi, "THE QUO VADIS OF BANCKRUPTY SETTLEMENT AND PKPU LAWS ON SHARIA BANKING," Jurnal Hukum dan Peradilan, vol. 8, no. 1, 2019, doi: 10.25216/jhp.8.1.2019.1-20.
[7] G. Anand, K. Leksono S. Aditya, and B. Oktafian Abrianto, "PROBLEMATIKA APLIKASI EKONOMI SYARIAH DALAM REZIM HUKUM KEPAILITAN DI INDONESIA," Jurnal Bina Mulia Hukum, vol. 2, no. 1 SE-Articles, 2017.
[8] S. B. Bani Samin, "Peran Pengadilan Agama Dalam Praktik Penyelesaian Sengketa Ekonomi Syariah," Syarikat: Jurnal Rumpun Ekonomi Syariah, vol. 3, no. 2, 2020, doi: 10.25299/syarikat.2020.vol3(2).6069.
[9] Dian Asriani Lubis, "Kepailitan Menurut Ibnu Rusyd dan Perbandingannya Dengan Hukum Kepailitan di Indonesia," Jurnal Hukum Islam, Vol. XIII, No. 2, November (2013).
[10] S. E. Bahri, "PENYELESAIAN SENGKETA EKONOMI SYARIAH MELALUI BASYARNAS DITINJAU DARI ASAS KEPASTIAN HUKUM, KEADILAN DAN KEMANFAATAN," Tamwil, vol. 3, no. 1, 2020, doi: 10.31958/jtm.v3i1.1075.
[11] Sayyid Qutb, Al-'Adalah al-Ijtima'iyyah fi al-Islam.
[12] A. Yunita, "Penyelesaian Sengketa Ekonomi Syariah Melalui Mediasi Pada Masa Pandemi di Pengadilan Agama Wilayah Yogyakarta," Jurnal Hukum Ius Quia Iustum, vol. 28, no. 2, 2021, doi: 10.20885/iustum.vol28.iss2.art10.
[13] N. Hardiati, S. Widiana, and S. Hidayat, "Model-Model Penyelesaian Sengketa Ekonomi Syariah di Indonesia," Transekonomika: Akuntansi, Bisnis dan Keuangan, vol. 1, no. 5, 2021, doi: 10.55047/transekonomika.v1i5.80.
[14] H. Kamal, "ANALISIS PENYELESAIAN SENGKETA EKONOMI SYARIAH PASCA PUTUSAN MK No. 93/PUU-X/2012," Al Mashaadir : Jurnal Ilmu Syariah, vol. 1, no. 1, 2020, doi: 10.52029/jis.v1i1.4.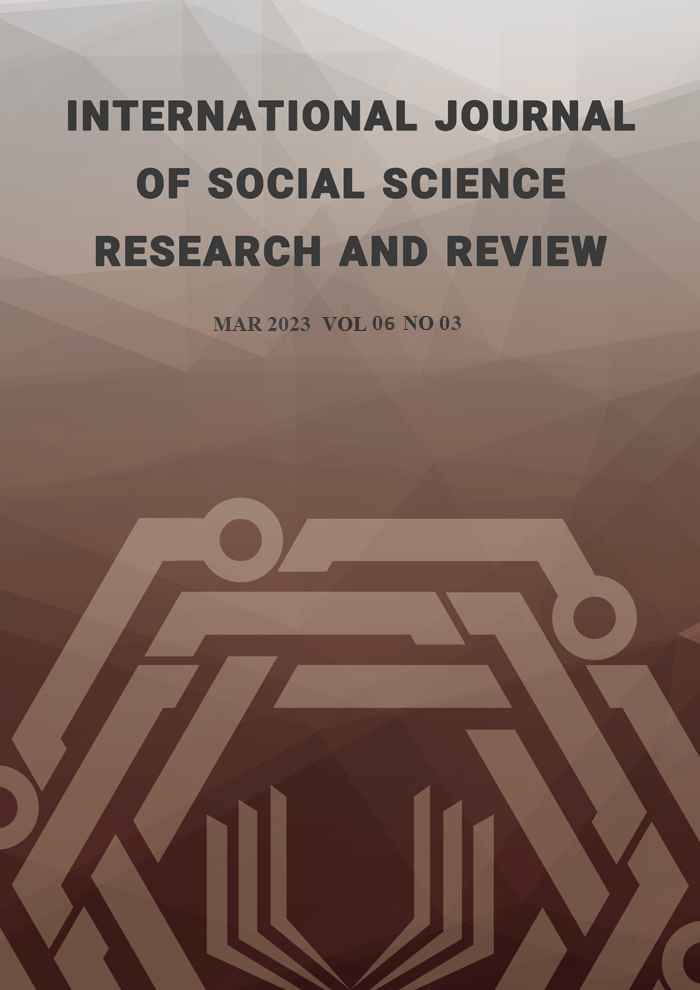 How to Cite
Fuadi, S., Luth, T., Sihabudin, S., & Hamidah, S. (2023). The Urgency Expansion of Authority Religious Court Regarding Bankruptcy Cases and Suspension of Sharia Economic Debt Payment Obligations. International Journal of Social Science Research and Review, 6(3), 294-299. https://doi.org/10.47814/ijssrr.v6i3.1093
This work is licensed under a Creative Commons Attribution-NonCommercial-NoDerivatives 4.0 International License.
Copyright for this article is retained by the author(s), with first publication rights granted to the journal. This is an open-access article distributed under the terms and conditions of the Creative Commons Attribution license (https://creativecommons.org/licenses/by-nc-nd/4.0/).