Comparison of the Pension Systems between Iceland, Netherland, and Thailand: Lessons for the Pension System Reform of Indonesian Civil Servants
Kari Septiana Dewi

Faculty of Administrative Sciences, Universitas Indonesia

Pantius Drahen Soeling

Faculty of Administrative Sciences, Universitas Indonesia
Keywords:
Pension System; Indonesian Civil Servant; Pension Reform; Netherlands; Iceland; Thailand
Abstract
The current implementation of the civil servant (PNS) pension program still has many problems that have a major impact on the adequacy and sustainability of Indonesia's pension system. This study aims to take lessons from a comparison of pension systems in Iceland, Netherland, Thailand, and Indonesia. The results of the discussion provide several recommendations or suggestions for civil servant pension programs which are currently in the process of being reformed. The Indonesian government needs to consider the high transition costs and the performance of pension funds, as happened in Netherland if it wants to change the pension scheme to a defined contribution. Based on this study, the fully funded method that is planned to be implemented does not always reduce the funding burden. Hence, learning from Thailand, civil servant pensioners should consider using a partially funded financing system as an initial step for civil servant pension reform. In addition, the government also needs to consider increasing the minimum retirement age which is determined based on the life expectancy of the Indonesian people. To support this proposal policy (increase the retirement age), so Indonesian government needs also plan programs related to the development of employee skills and competencies. This is very important to keep older employees productive in the workplace or organization.
References
Ananta, A., Moeis, A. I. A., Widianto, H. T., Yulianto, H., & Arifin, E. N. (2021). Pension and Active Ageing: Lessons Learned from Civil Servants in Indonesia. Social Sciences, 10(11), 436. https://doi.org/10.3390/socsci10110436.
Badan Kepegawaian Negara. (2022). Statistik ASN Juni 2022. https://www.bkn.go.id/unggahan/2022/08/STATISTIK-ASN-Jun-2022.pdf.
Barr, N. (2000). Reforming Pensions: Myths, Truths, And Policy Choices (IMF/WP/00/139; IMF Working Paper).
Barr, N., & Diamond, P. (2006). The Economics of Pensions. Oxford Review of Economic Policy, 22(1), 15–39. https://doi.org/10.1093/oxrep/grj002.
Cohen, Bruce, & Fitzgerald, B. (2007). The Pension Puzzle: Your Complete Guide to Government Benefits, RRSPs, and Employer Plans. 3rd Edition (3rd ed.). John Wiley & Sons Canada, Ltd. https://doi.org/10.5089/9781589061507.051.
Davis, E. P. (1998). Pension Funds Retirement Income Security and Capital Markets: An International Perspective. Oxford University Press. https://doi.org/10.1093/acprof:oso/9780198293040.001.0001.
Djamhari, E. A., Layyinah, A., & Ramdlaningrum, H. (2021). Welfare in Old Age: Aspirations of Social Security Contribution Assistance. In PRAKARSA Policy Brief. Perkumpulan PRAKARSA. https://repository.theprakarsa.org/media/publications/335237-policy-brief-27-welfare-in-old-age-aspir -c3732f12.pdf.
European Commission. (2017). European Semester Thematic Factsheet:Adequacy and Sustainability of Pension.
Fouejieu, Armand. (2021). Pension Reforms in Europe How Far Have We Come and Gone? International MonetaryFund.https://www.imf.org/en/Publications/Departmental-Papers-Policy-Papers/Issues/2021/ 09/10/ Pension-Reforms-in-Europe-464651.
Government of Iceland. (2023). Social Security and Pensions. https://www.government.is/topics/social-security-and-pensions/.
Hadi, A., Bruder, E., & Setioningtyas, W. P. (2022). Comparison of the World's Best Pension Systems: The Lesson for Indonesia. Social Sciences, 11(10). https://doi.org/10.3390/socsci11100435.
Hyman, D. N. (2011). Public Finance: A Contemporary Application of Theory to Policy, Tenth Edition (J. Calhoun, Ed.). South-Western, Cengage Learning.
ILO. (2022). Thailand Social Protection Diagnostic Review Review of the pension system in Thailand. www.ilo.org/publns.
Karam, P., Muir, D., Pereira, J., & Tuladhar, A. (2010). Macroeconomic Effects of Public Pension Reforms. https://www.imf.org/external/pubs/ft/wp/2010/wp10297.pdf.
Mercer CFA Institute. (2022). Mercer CFA Institute Global Pension Index 2022. https://www.mercer.com/our-thinking/global-pension-index.html?utm_source=mercerweb&utm_term =2021.
Milkovich, G. T., Newman, J. M., & Gerhart, B. (2011). Compensation (10th ed.). McGraw-Hil.
OECD. (2021a). Pension Funds in Figure 2021. www.oecd.org/daf/pensions/pensionmarkets.
OECD. (2021b). Pensions at a Glance 2021 (OECD Pensions at a Glance). OECD. https://doi.org/10.1787/ca401ebd-en.
Ólafsson, S. (2017). ESPN Thematic Report: Assessment of Pension Adequacy in Iceland.
Prijono Tjiptoherijanto. (2019). Civil Service Reform in Indonesia: Redefining the Ethics. Management Studies, 7(5). https://doi.org/10.17265/2328-2185/2019.05.004.
Ratanabanchuen, R. (2019). The Pension System in Thailand. Nomura Journal Of Asian Capital Markets, 3(2). https://www.nomurafoundation.or.jp/wordpress/wp-content/uploads/2019/03/NJACM3-2SP19-07.pdf.
Seran, P., Sucahyo, U. S., Atahau, A. D. R., & Supramono, S. (2023). The Efficiency of Indonesian Pension Funds: A Two-Stage Additive Network DEA Approach. International Journal of Financial Studies, 11(1), 28. https://doi.org/10.3390/ijfs11010028.
Simanungkalit, J. H. U. P. (2014). Redesign Sistem Pensiun Pegawai Negeri Sipil Di Indonesia. Jurnal Kebijakan Dan Manajemen PNS, 8(2).
Sugiyono. (2013). Metode Penelitian Pendidikan Pendekatan Kuantitatif, Kualitatif dan R&D. Alfabeta.
The World Bank. (2022). Old-Age Dependency Ratio (% of Working-Age Population).
Wahyudi, N. L. (2019). Reforming Civil Servant Pension (PNS) Programs in Indonesia: an Institutional Approach Analysis. International Journal of Advanced Research, 7(1), 590–599. https://doi.org/10.21474/IJAR01/8366.
Westerhout Ed, Ponds, E., & Zwaneveld, P. (2021). Completing Dutch Pension Reform (CPB Background Document). https://www.cpb.nl/sites/default/files/ omnidownload/CPB-Background-Document-Completing-Dutch-pension-reform.pdf.
Whitehouse, E. (2014). Earnings Related Schemes: Design, Options and Experience. In World Bank Core Course.
Wibawa, S., Galih Prasetyo, A., & Aziza' Nur'aini, D. (2020). The Roots of Administrative Reform in Indonesia. In International Journal of Innovation, Creativity, and Change. www.ijicc.net (Vol. 13, Issue 11). www.ijicc.net.
World Bank. (2008). The World Bank Pension Conceptual Framework Background-Evolution of the Framework. www.worldbank.org/pensions.
World Bank. (2021). Pension Provision in Thailand. www.worldbank.org.
Yudhistira, A. (2022, September 2). Membedah Data Anggaran Pensiun PNS yang Bebani APBN. Katadata. https://katadata.co.id/ariayudhistira/analisisdata/6310e4f13541c/membedah-data-anggaran-pensiun-pns-yang-bebani-apbn.
Yusuf, R., Utami, S., & Munandar, Y. (2022). Policy Paper: Kajian Grand Design Sistem Pensiun Nasional Dalam Rangka Penguatan Perlindungan Sosial Di Hari Tua Dan Akselerasi Akumulasi Sumber Dana Jangka Panjang.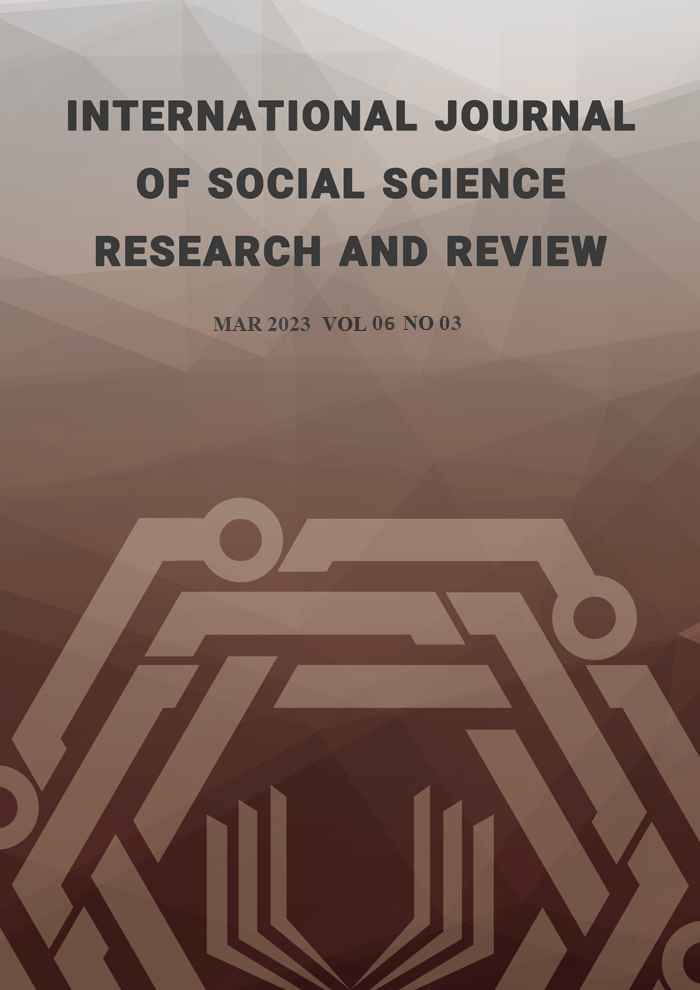 How to Cite
Dewi, K. S., & Soeling, P. D. (2023). Comparison of the Pension Systems between Iceland, Netherland, and Thailand: Lessons for the Pension System Reform of Indonesian Civil Servants. International Journal of Social Science Research and Review, 6(3), 174-187. https://doi.org/10.47814/ijssrr.v6i3.1088
This work is licensed under a Creative Commons Attribution-NonCommercial-NoDerivatives 4.0 International License.
Copyright for this article is retained by the author(s), with first publication rights granted to the journal. This is an open-access article distributed under the terms and conditions of the Creative Commons Attribution license (https://creativecommons.org/licenses/by-nc-nd/4.0/).